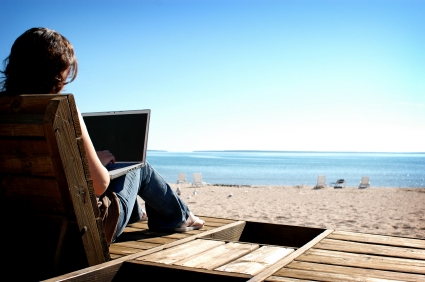 The holidays are upon us.  What's the best way to travel with your computer?  If you're not prepared, your vacation may be a disaster.  You already have the stress of making the plane and worrying about what clothes to pack.  So, I've decided to make your technical support world easier by provided the below holiday travel computer guide.
Top 5 holiday travel laptop service guide tips:
Back up.  Before bringing your laptop, back up your files.  You should guard against laptop loss, theft, or confiscation.
Get the right laptop bag.  TSA guidelines state you need a bag with a laptop only section for your computer.
Know where Wi-Fi is in your airport with this updated

Wi-Fi airport map

.  Also, you can call up your airline company to see what promotions are available for free or discounted wireless Internet access.
Enough plugs?  If you can get an extra laptop battery, great.  If not, make sure to not forget your laptop charger.   Go to Seat Guru to see which seats have laptop power outlets.
Wi-Fi at the hotel.  When checking in, make sure you're in an ideal spot for wireless service access.