When used frequently, MacBook batteries can easily become swollen. No matter what model you have, we can quickly replace your battery. If your screen displays the message that your battery needs to be serviced, it might be time to buy a new one.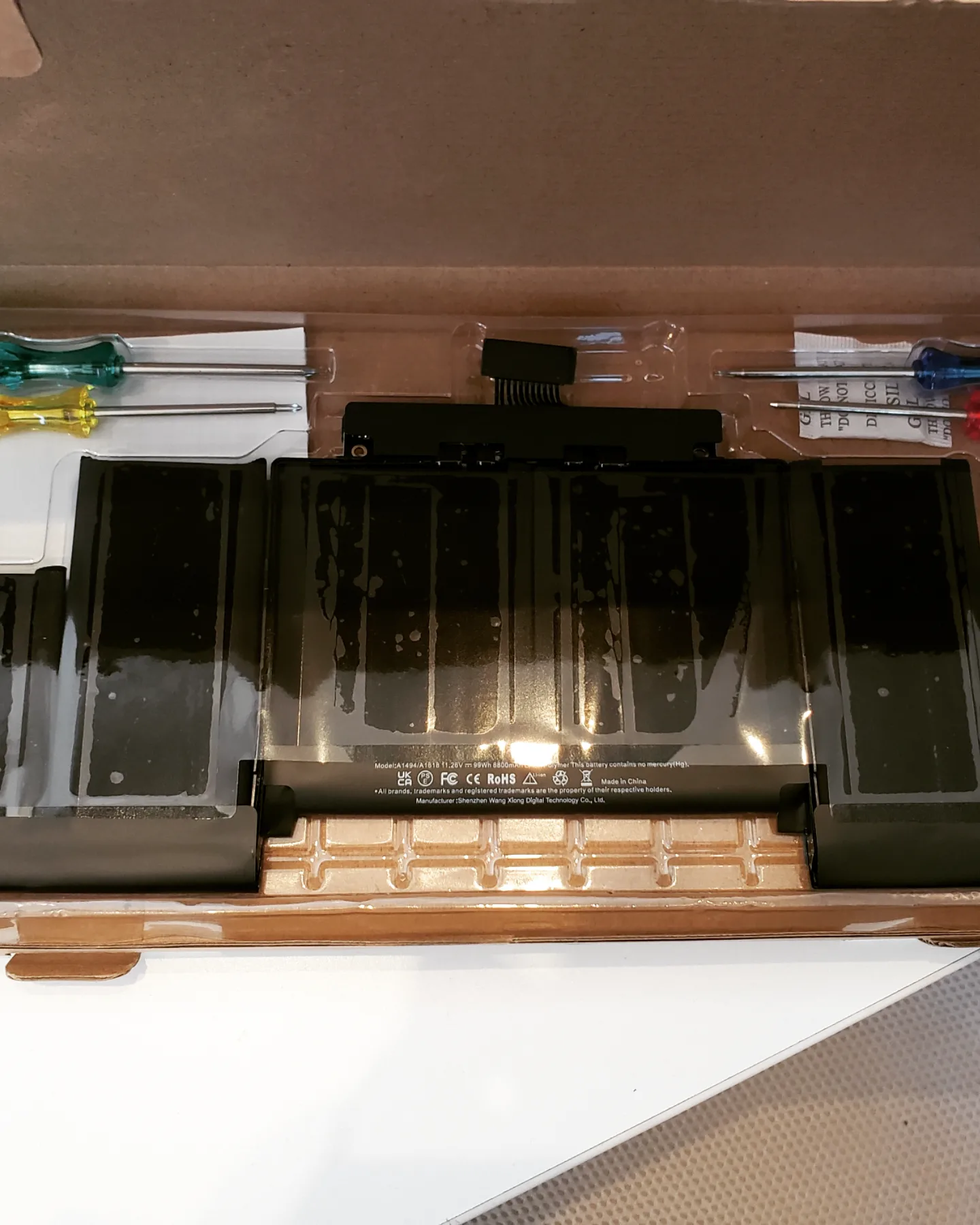 Finding the Right Battery
The model of your Macbook determines the required battery. The model can be found on the laptop's bottom cover, where the model number is written in tiny letters at the center or top of the cover. The four digits that make up the correct model begin with the letter "A." Due to their design, most Apple batteries are paired with other models. The fact of the matter is that some of these models were so popular (or had flaws) that they had to be redesigned to be released "early, mid, or late" throughout the year. As a result, it may be necessary to conduct a little bit more research in order to determine which battery the Macbook will require in order to function properly.
Diagnosing the Battery
You will need to actually look at the battery to see if it really needs to be replaced to look for signs of swelling and corrosion. The majority of Macbooks have special screws, so opening the back cover to access the battery will require a specific screwdriver. A pair of these tools will typically come with your battery from most retailers. Check to see if your charging adapter is defective by replacing it with another one that works and to see if the charging port itself does not appear dirty or damaged before purchasing a replacement. The best way to go about changing your battery is to watch a video tutorial for your specific model because there are so many different models and each battery is replaced differently.
Final Thoughts
Make sure to check with Apple to see if your laptop is still covered by warranty before making this change on your own because they can do it for you. The more seasoned models you will require a computer shop in the event that you don't need really do take a chance with attempting it yourself. In the event that you don't know of which battery you will require, the maintenance shops will sort it out for you.